Current Arrangements
Providers of mobile premium services are required to comply with the Mobile Premium Services Code. This code was first registered by the ACMA under the Telecommunications Act (1997) on 14 May 2009. The code was subsequently revised in 2011 and registered by the ACMA on 1 March 2012. The revised code comes into effect on 1 June 2012.
The Code applies to carriage service providers, aggregators and content providers and its objective is to establish appropriate community safeguards and customer service requirements for Mobile Premium Services.
The Mobile Premium Services Code is complemented by two ACMA Telecommunications Service Provider Determinations specific to mobile premium services:
The Telecommunications Service Provider (Mobile Premium Services) Determination 2010 (No.1) –The Barring Determination, set outs requirements on mobile carriage service providers to make available to its customers the ability to bar access to mobile premium services upon request.
The Telecommunications Service Provider (Mobile Premium Services) Determination 2010 (No.2) –The Do Not Contract/Do Not Bill Determination, stipulates that content service providers and mobile carriage service providers do not enter into contracts with other content service providers for the supply of premium messaging services unless that content service provider is listed on the Communications Alliance Mobile Premium Services Register; and also that mobile CSPs do not bill customers for premium messaging services received from content service providers that are the subject of a Do Not Bill order issued by the ACMA.
C637:2019 Mobile Premium Services (MPS) Code - Incorporating Variation NO.1/2021
C637:2019 (pdf 467kb)

In 2019, a revision to the Code was made to include Premium Direct Billing Services within the scope of the Code. The 2019 revision of the Code introduces a number of additional consume safeguards, some of which include:

a new definition of Premium Direct Billing Service to distinguish these services from Premium Messaging Services. These services were previously not included in the scope of the Code;
a new obligation for Carriage Service Providers to introduce a Customer Verification Process which requires Customer Verification prior to the ability to subscribe to a Subscription Premium Service;
the inclusion of Premium Direct Billing Services in all rules relating to advertising, providing service information, supplying a Mobile Premium Service, Complaint Handling and mechanisms to unsubscribe and opt-out of Mobile Premium Services. This will ensure that Premium Direct Billing Services are treated in the same way as Premium Messaging Services with respect to consumer safeguards and obligations on relevant suppliers;
updates to the provision of information regarding Mobile Premium Services and the options available to Customers in relation to the barring of Mobile Premium Services;
a new definition of Registration-only Digital Content Service. It should be noted that while charges for these services are able to be billed directly to a Customer's mobile bill, these services require users to create an account directly with the service provider before they can access and be charged for the service. For this reason, these services are not included in the scope of the Code. This includes, for example, apps available from Google Play, the Apple Store and Netflix;
a new provision for all Carriage Service Providers to set a default spend limit on Mobile Premium Services, for new residential and small business customers, of $20 per month for each Public Mobile Telecommunications Service (PMTS) associated with a Customer's account;
a reduction from $30 to $10 for spend notifications, per Premium Service used, from a Content Supplier to Customers;and
addition of the term 'Personal Information' and relevant clause to align with the Privacy Act.
---
G639:2012 Mobile Premium Services Mandatory Information Industry Guideline
This guideline is a revision of the version first published in 2009.
The Guideline accompanies the Mobile Premium Services Industry Code (C637:2011) and is designed to:
assist in interpreting the Code rules relating to the Register and its scope;
assist in interpreting the Code rules relating to the 19 Service Finder and its scope; and
assist in interpreting the Code rules relating to the provision of customer expenditure management information.
19 SMS Website

www.19sms.com.au provides a comprehensive consumer guide to Mobile Premium Services (MPS) including an explanation of what Mobile Premium Services are; how to access them; how to STOP them; useful links and a terminology guide; and the 19 Service Finder – a search tool that allows consumers to enter the short code of a service and find detailed information, including the name of the provider, an overview of the specific campaign, billing charges and a Helpline phone number.
Mobile Premium Services Register
Under the Mobile Premium Services Code (C637:2009) all suppliers of Mobile Premium Services, prior to engaging in the provision of such services in Australia, are required to submit company details to the Mobile Premium Services Industry Register managed by Communications Alliance. The Code also stipulates that a condition of any contractual agreement between suppliers is that both parties must have submitted their details to the Register. Online access to the MPS Register is restricted to suppliers of Mobile Premium Services for the purpose of entering new company details or for the verification of another supplier's registration status, and government regulators. Please contact Communications Alliance if you believe you should have access to the Register but do not have the necessary login details or permission.
If you want to add an organisation to the MPS Register then please use the New MPS Supplier form. Once on the Register you will be able to verify data on the Register for other Suppliers with whom you may want to do business.
Communications Alliance Mobile Premium Services Groups
Useful Links
Australian Communications and Media Authority (ACMA)
Further information about mobile premium services can be found from ACMA's website.
Information on how mobile chat service providers can minimise the risk of mobile chat services being used to facilitate illegal contact between children and adults can be accessed in the ACMA's Guide to the Implementation of Safety Measures in Mobile Chat Services.
Australian Competition and Consumer Commission (ACCC)
Guidance relating to the advertising of mobile premium services can be found at the ACCC's website.

Telecommunications Industry Ombudsman (TIO)
The Telecommunications Industry Ombudsman is a free and independent alternative dispute resolution scheme for small business and residential consumers who have an unresolved complaint about their telephone or Internet service.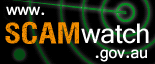 SCAMwatch provides detailed information and warnings on scams.