---
ACOMMS 2020
SAVE THE DATE - Wednesday 26 August 2020 - acomms.com.au/2020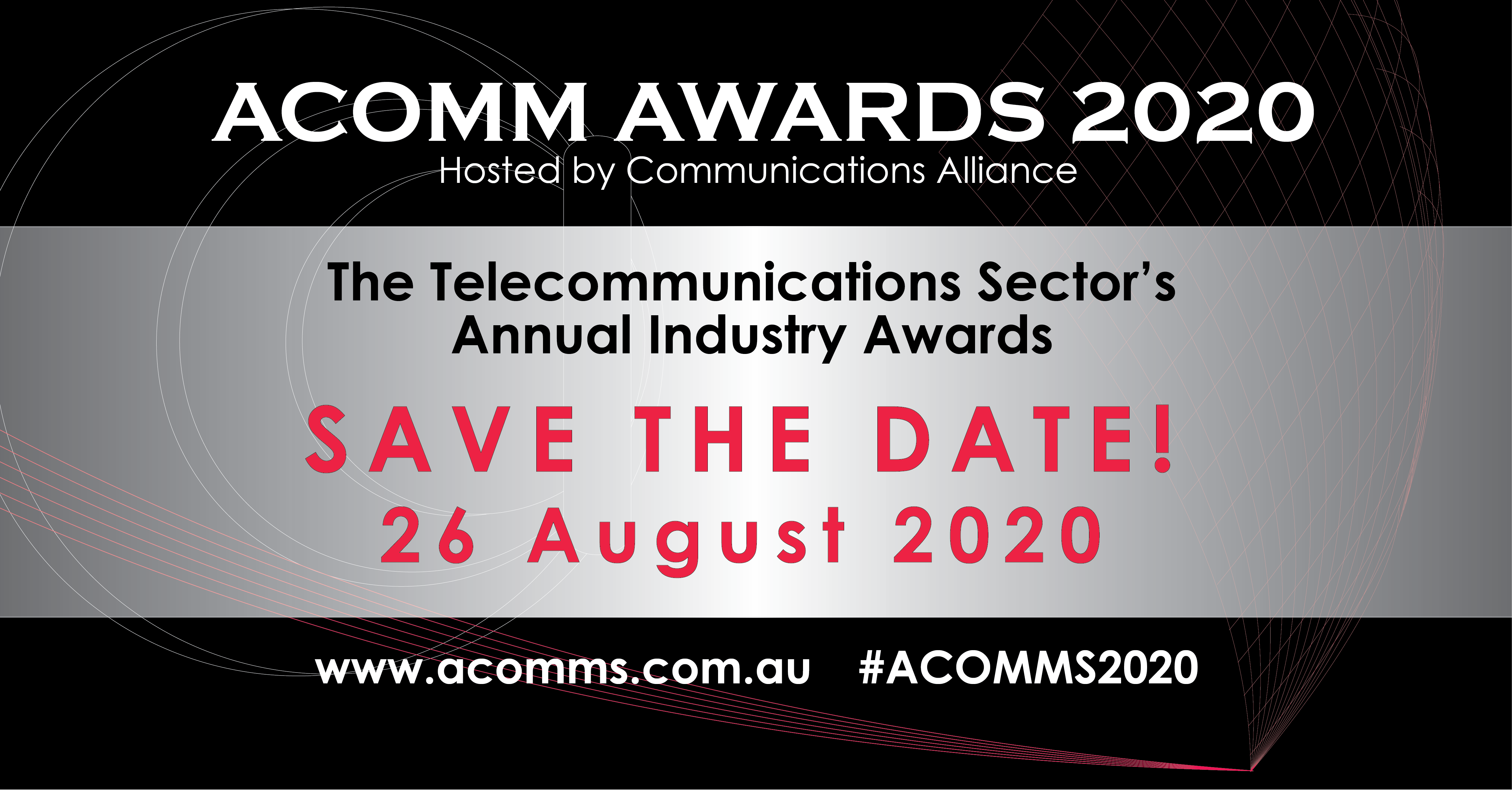 ---
New Consumer Safeguards Strengthen the Mobile Premium Services (MPS) Code
New default spending limits to guard against bill shock are among a raft of stronger protections in a revamped Mobile Premium Services Code (MPS) for the telecommunications sector, just registered by the Australian Communications and Media Authority.
The revised code includes new consumer protections in the area of mobile premium services and premium direct billing, to help consumers manage their spend on purchases from third parties that are billed through their telecoms provider.
The new Code was generated by a Communications Alliance working committee including industry, consumer and regulator representatives.

Key safeguards added to the MPS Code include:
a new default monthly spend limit of $20 for all new residential and small business customers to assist consumers with their spend management and to avoid the possibility of 'bill shock', while still allowing for a limited number of one-off purchases and charitable giving via SMS. Existing and new customers continue to have the ability to set their own spend limits for such purchases;
the inclusion of premium direct billing services in all rules relating to advertising, information provision and supply of the service, complaint handling and mechanisms to unsubscribe and opt-out of such services;
a new obligation for telecoms providers to introduce a Customer Verification Process which requires Customer Verification prior to the ability to subscribe to a Subscription Premium Service
an obligation for telecoms providers that include third party charges on a customer's bill to address all enquiries and resolve all complaints they receive relating to those charges, directly with their customer; and
strengthened obligations to ensure consumers are informed on how to bar premium services.
Communications Alliance CEO, John Stanton, said the stronger Code will minimise any risk that consumers will unknowingly run up sizeable bills on third party services, while preserving the convenience that third-party purchasing provides for the many thousands of Australians who choose to use it.
---
Industry Welcomes Proposed Amendments to Encryption Legislation
Communications Alliance has welcomed the proposed amendments to the TOLA (Assistance and Access) Act 2018, introduced to the Senate today by Senator Kristina Kenneally.
The proposed amendments will bring a degree of judicial oversight to the issuing of technical assistance notices and technical capability notices by Government agencies to communications providers – something that industry and civil society have been pressing for since the original laws were rushed through Parliament in December 2018.
Communications Alliance also welcomed the legislative proposal to make less open-ended the actions that can be requested of service providers.
"Installing improved oversight provisions into the legislation will not fix all its problems, but hopefully will begin to instil greater confidence, at home and abroad, in the security of Australian networks and systems – a step that can only help the domestic IT industry and its export prospects", said Communications Alliance CEO, John Stanton.
"We hope that the separate review of the legislation underway by the Independent National Security Legislation Monitor (INSLM) will generate further improvements to the legislation."
---
'Tis the Season for Online Shopping Scams
Australians have already lost more money to online shopping scams in 2019 than in the entire previous year, and Scamwatch is warning people to be cautious of online shopping scams in the lead up to the holiday season.

So far in 2019, reported losses from online shopping scams are over $4 million, well in excess of the 2018 total figure of $3.28 million.

"Scammers often try to take advantage of people doing their Christmas shopping including in the upcoming Black Friday and Cyber Monday sales," ACCC Deputy Chair Delia Rickard said.

Read more
---
Reminder: Call for input
Communications Alliance is calling for input to the review of Guideline G660:2018, Assisting Customers Experiencing Domestic and Family Violence.
The call for input closes on 10 January 2020. For more information, see https://www.commsalliance.com.au/Documents/public-comment.
---
New Members
Communications Alliance is pleased to welcome the following new member:
Superloop Limited

Superloop is an independent provider of connectivity services designing, constructing and operating networks throughout the Asia Pacific metro region.

Superloop's vision is to be the most trusted enabler of connectivity and managed services throughout the Asia Pacific. Superloop own and operate over 670kms of carrier-grade metropolitan fibre networks in Australia, Singapore and Hong Kong, connecting more than 310 of the region's key data centres and commercial buildings.

With extensive carrier-grade, metro fibre networks in these markets and fixed wireless networks in Australia, Superloop delivers high-performance, connectivity solutions that are scalable and reliable.

Recent strategic acquisitions - including SubPartners - have both increased our capacity and transformed Superloop into an end-to-end provider of connectivity and cloud services.
---