---
Time to Review Your Industry Contact Details

To ensure the continued smooth operation of industry processes, Communications Alliance would like to take this opportunity to remind carriers and CSPs to check that their contact details have been provided and are up to date in relation to their obligations under various industry codes. Provision of these details assist in the timely resolution of any operational matters as they arise.

Some of the codes containing contact list obligations are:

C536:2020 Emergency Call Service Communications.
C540:2013 Local Number Portability
C570:2009 Mobile Number Portability
C617:2017 Connect Outstanding
C628:2019 Telecommunications Consumer Protections (TCP)
C647:2017 NBN Access Transfer; and
C661:2020 Reducing Scam Calls
These industry codes are available on the Communications Alliance website. Any updates can be forwarded to info@commsalliance.com.au

---
Submission to DTA Position Papers on Digital Identity Legislation

Communications Alliance provided a
submission
in response to five Position Papers released for comment by the Digital Transformation Office (DTA). The DTA sought comment on its positions in relation to the proposed new Digital Identity Legislation.
The submission provides high-level feedback on the following matters:
Concerns around a lacking focus on security-by-design and identity fraud;
Seeks further clarification around liability provisions;
Urges to postpone the development of the privacy regime of the new legislation until after the review of the Privacy Act 1988 has been completed; and
Urges to limit the Ministerial rule making powers and to include mandatory consultation requirements prior to Ministerial instruments being made.
---
Privacy Awareness Week - 3 to 9 May 2021

Privacy Awareness Week is an annual event that highlights the importance of protecting personal information and helps organisations, agencies and the public navigate the privacy landscape.
For further information click here.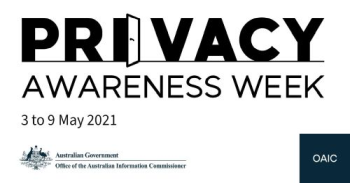 ---