---
ACOMMS 2020
SAVE THE DATE - Wednesday 26 August 2020 - acomms.com.au/2020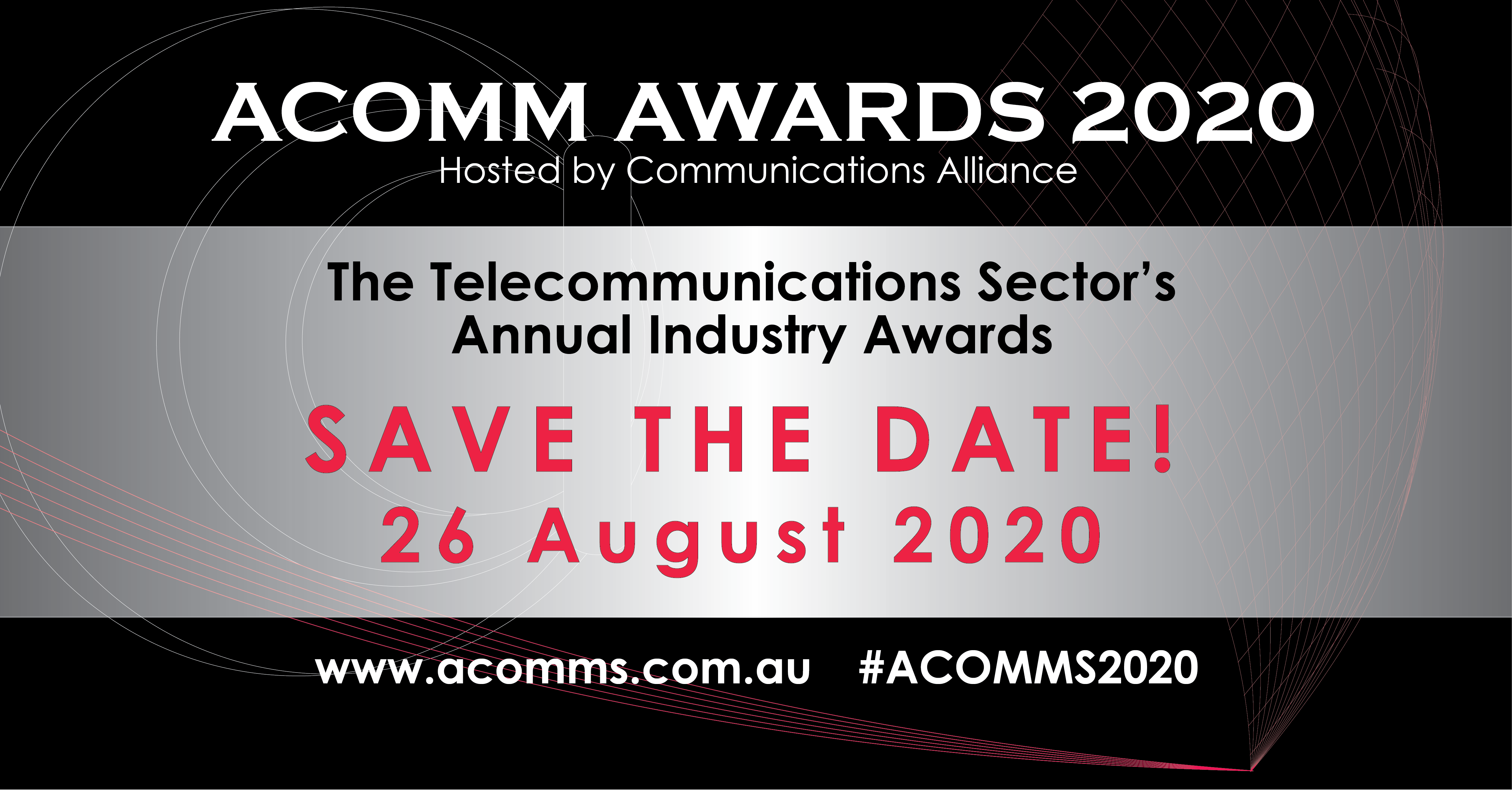 ---
Communications Alliance Submission on the Draft Model Defamation Provisions

Communications Alliance has made a submission to the Defamation Working Party on the recently released draft Model Defamation Provisions.

The submission welcomes the introduction of a single publication rule and a serious harm threshold as proposed in the draft Provisions.

We also welcome the foreshadowed separate review into potential responsibilities and liabilities of digital platforms, but urge the Working Party to ensure that this later review also puts the status of ISPs beyond doubt (as non-publishers) and also considers safe harbour provisions for other online intermediaries, e.g. content hosts and hosting providers, where those could, prima facie, be considered publishers of a defamatory matter.
---
Licensing Procedures for Space-Based Communication Systems

The Communications Alliance Satellite Services Working Group (SSWG) has supported the ACMA's intention to undertake a staged revision of the assessment of all space/space receive and earth/earth receive apparatus licences.

In its submission to the recent ACMA consultation, proposed changes to the two related Business Operating Procedures for radiocommunications spectrum were supported, including assessment of the regulatory status of satellite networks with the ITU, compatibility of non-geostationary orbit (NGSO) networks with very large earth stations, and increased visibility of existing protection requirements for the Mid-West Radio Quiet Zone, the home of the Square Kilometre Array (SKA).

---
Communications Alliance Submission to Review of Telecommunications Infrastructure in New Developments (TIND) Policy

Communications Alliance provided a letter to the Department on the review of the TIND policy, encouraging the Department to consider any changes to network and service standards in the policy in light of ongoing activities such as the Consumer Safeguards Review, ongoing development of the Universal Service Guarantee, and the pending status of the Statutory Infrastructure Provider legislation.

Full submission available on our website.

---