---
Telecommunications Complaints-in-Context Report Highlights Customer Service and Complaints Handling Performance

Communications Alliance published its most recent Complaints-in-Context report today, with results for the three quarterly periods since the report was expanded to capture a much larger group of Australia's telecommunications service providers.

The report details the complaints received by the Telecommunications Industry Ombudsman (TIO) per 10,000 Services in Operation (SIO) for participating service providers for each quarter. It allows for comparison of the customer service and complaint handing performance of providers, regardless of their size.

For all participating service providers, there were 7.2 (Jul-Sep '19), 6.1 (Oct-Dec '19) and 7.2 (Jan-Mar '20) complaints per 10,000 SIOs.

For the most recent quarter, for example, the result means that, across the participants, one service in every 1,389 services in operation during the quarter experienced an issue that resulted in a complaint being made to the TIO.

The industry-driven report is published by Communications Alliance, using complaints data provided by the TIO and services in operation data supplied by participating providers.

This report features an expanded list of participants, compared to previous years and some minor changes to the definition of SIOs. This means that the ratios for all participants and individual providers are not directly comparable to the results published prior to July 2019.

Communications Alliance CEO John Stanton said: "Complaints-in-Context is the most comprehensive tool Australian consumers have ever had to directly compare the performance of all the major telcos.

"Although the expansion means we can't compare these contextualised results to previous years, the TIO's most recent quarterly report, for example, showed that total complaints to the Ombudsman had dropped nearly 14% in comparison to the Jan-Mar quarter last year."

---
Telecommunications Customer Satisfaction Resilient During Turbulent Times

Despite significant impacts on telecommunications services and infrastructure, customer satisfaction has remained steady over the past 3 quarters, according to a Roy Morgan Customer Satisfaction survey published today by Communications Alliance.

The most recent three waves of the survey – undertaken on a regular basis since 2013 – took place in October 2019, January 2020 and April 2020, and thus reflect the impacts of the floods and bushfires on telecommunications infrastructure, and the increased network demand generated by the COVID-19 pandemic.

The percentage of surveyed telecommunications customers who were satisfied/neutral about their overall customer experience remained steady. Having been 83-84% in the 4 quarters prior, it was 83%, 82%, and 83% for Oct 2019, Jan 2020 and April 2020, respectively.

The survey also examines specific aspects of the customer experience, with positive results across many of these measures in the 3 most recent quarters.

Results showed an increase in satisfaction with ease of contacting the telco provider, at 83% in Oct 2019 and 81% in Jan 2020 (in comparison to 74% and 76% in the 2 quarters prior), while the impacts of COVID-19 on customer contact and support centres were reflected by a dip in April 2020 to 77%.

The survey revealed high rates of customers who were satisfied/neutral with:

ease of understanding information on the bills, with an all-time high of 90% in Jan 2020, and:
information provided at point of sale, with all-time highs at 89% for both Oct 2019 and Jan 2020.
These three quarters also saw the lowest rate of customers receiving an unexpectedly high bill, with all three quarters at 21%.
Communications Alliance CEO, John Stanton said: "We know that the impacts of the natural disasters and pandemic seen over the past months have been disruptive for customers and service providers alike. Telcos have worked effectively to keep Australians connected through these challenges, and these efforts are reflected in the results of these surveys."
The reports are available on Communications Alliance's website:
---
ResponsibleTech Summit 2020

ResponsibleTech 2020 is a free virtual event to be held each morning from 9am-1pm (AEST) from Monday 15th and Friday 19 June, 2020.
Visit the website here.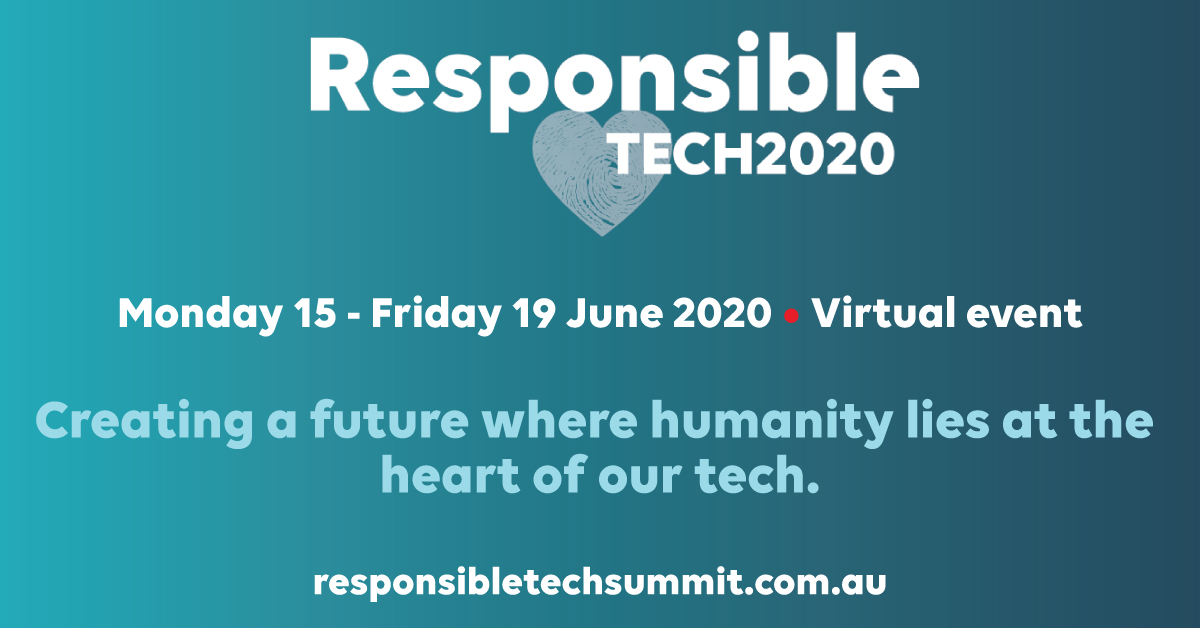 ---