---
ACOMMS 2019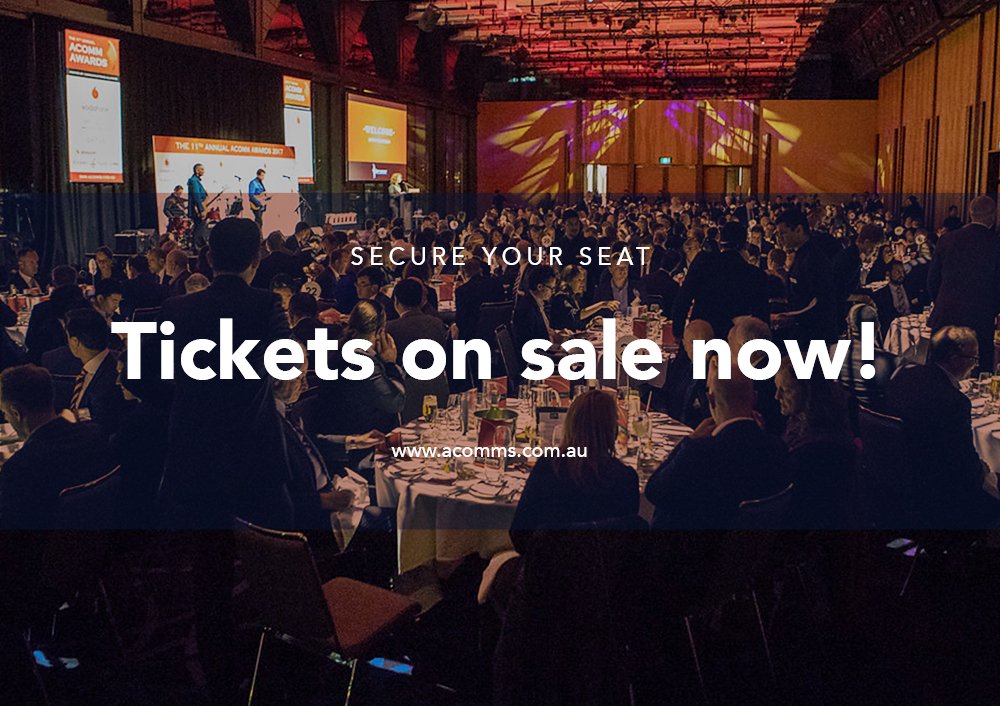 The awards will be presented at the 13th Annual ACOMMS Dinner to be held on 15th August 2019 at the Hyatt Regency, Sydney. The Minister for Communications, Cyber Safety and the Arts, The Hon Paul Fletcher, will deliver the keynote address at the dinner. This year comedian star, Claire Hooper, will be the MC for the evening.

BOOK YOUR SEATS HERE - http://acomms.com.au/2019/register/
---
Complaints in Context Report Shows Continued Improvement
Consumer complaints to the telecommunications ombudsman fell by 12% in the most recent quarter among participating service providers in the Communications Alliance Complaints in Context report, released today.
The latest figures show a decline in complaint ratios over the last quarter and continuing year-on-year reductions.
Complaints to the Telecommunications Industry Ombudsman (TIO) as a proportion of services in operation (SIO) for service providers who participate in the report decreased to 6.6 complaints per 10,000 services for the period April - June 2019, and is the lowest rate for the April – June quarter since 2016.
The last 3 quarters reported have been the lowest rate since their equivalent 2016 quarter (except October – December, which was the lowest rate since 2015), showing ongoing progress in improving customer service over the last three years.
The full report, including participant ratios, can be found here.
John Stanton, CEO Communications Alliance, said "we are pleased to see the continuing decrease in the rate of TIO complaints, reflecting improvements in experience for customers of participating providers.
"This ongoing progress will be enhanced with the commencement of Communications Alliance's revised Telecommunications Consumer Protections (TCP) Code on 1 August, which includes increased protections for consumers.
"In addition to stronger selling practices, stricter credit assessment, and increased financial hardship provisions, the revised TCP Code will expand our quarterly Complaints in Context report to the top 10 providers who received the most TIO complaints last year, in addition to any volunteers.
"To this date, all participants have been volunteers, and we appreciate their ongoing participation in this valuable report.
"We look forward to publishing the first expanded Complaints in Context report in October, reporting on the July – September quarter. This contextualised data will be helpful for consumers."
---
TCP Code
The updated Telecommunications Consumer Protections (TCP) Code comes into effect next week, on Thursday 1 August, and all RSPs must be compliant with the revised Code on that date.
The Code features strengthened consumer protections across many elements of the consumer experience, including in relation to contracts, selling practices, the provision of information, credit assessment and financial hardship assistance.
The Code and further information can be found on our website, including a list of all amendments: https://www.commsalliance.com.au/Documents/all/codes/c628
Communications Compliance also has a range of resources for providers on their CSP Portal: https://csp.commcom.com.au/, and providers are also reminded that the Communications Compliance mandatory attestation window opens on 30 July.
---