---
ACOMMS 2018 - Shortlist Announced! Book your Seats!
www.acomms.com.au
See shortlist nominees here.
---
Telecommunications Consumer Protections Code: Public Comment

The public comment period for the 2018 revision of the Telecommunications Consumer Protections (TCP) Code will close this Friday, 10 August, at 5.00 PM AEST.
You can find information about the revision and the draft Code on our Public Comment page.
You can use the Submit Comments form to submit your comments via email or go to the Contact Us webpage to obtain other contact methods such as by post or fax.
All submissions received will be made publicly available on the Communications Alliance website unless the submitter requests otherwise.
---
Strong Results From Broadband Monitoring

Communications Alliance welcomed ACCC Broadband Monitoring report, which confirms that service providers continue to provide high speeds to their customers, and that increased traffic during busy hours is being well managed and only has a limited effect on the speeds experienced by consumers.

The ACCC report showed that the six service providers included in the study delivered between 74.4 and 88.3 per cent of the maximum plan speeds during the evening busy period.

"But if we measure performance against the speeds that service providers advertise, the results are even more encouraging," said Communications Alliance CEO, John Stanton.

"The service providers achieved an average of 99.9% of their advertised speeds (excluding the one provider that does not advertise typical busy hour speeds).

"This is an excellent result, showing that customers are receiving the service performance that has been promised and they have purchased," said Stanton.

"The ACCC's report provides a positive view of NBN speeds across providers, and in line with recent improvements in customer service, we can see that the work providers have been doing to improve the customer experience is showing results."

Mr Stanton expressed disappointment that the ACCC chose again to report only against 'maximum' speeds, rather than also including advertised speeds.

"This is unfortunate, given that the ACCC has issued guidance – and providers have entered enforceable undertakings in accordance with it – that providers should not make claims around maximum plan speeds, and instead should advertise based on information about 'typical busy hour speeds.'

"We note the ACCC's expectation for ISPs to work with their customers on ensuring their plan is appropriate for their connection, and this process will continue to improve with new processes Industry has been working closely with the ACMA on implementing."

Communications Alliance highlighted the range of positive results in the ACCC report, including the average NBN download speeds and average hourly download speeds.

---
Revising the Australian Space Act

The Communications Alliance Satellite Service Working Group (SSWG) has provided a response to the Senate Economics Legislation Committee on the Space Activities Amendment (Launches and Returns) Bill 2018. The SSWG commended the Department of Industry, Innovation and Science on its efforts to reform the Space Activities Act 1998; taking positive steps to expand licensing arrangements, streamline the approvals process and reduce barriers to participation in the growing Australian space industry

---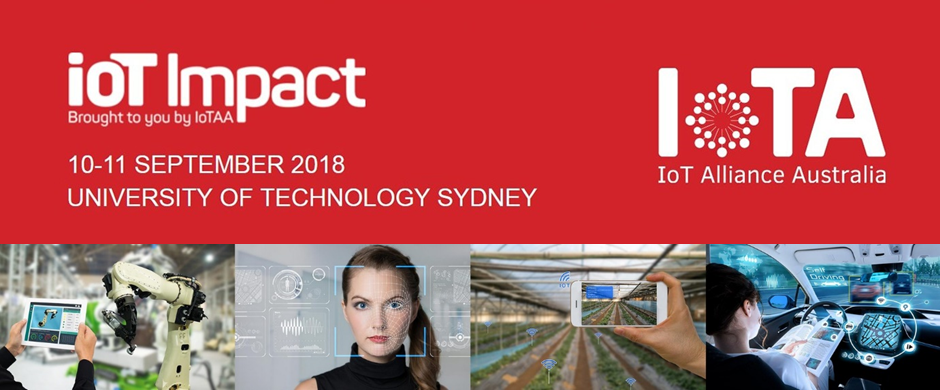 By 2020 the number of IoT connected devices globally is expected to be 30 billion, and this is forecast to grow to 100 billion by 2025. By 2025 the IoT market could be generating revenue close to USD 10 trillion.

IoT Impact is a two-day learning campus for Australia business executives and IOT practitioners to understand and plan for the impact of the Internet of Things in Australia.

Gerhard Loots, head of IoT and M2M Telstra will deliver a keynote address on 5G Australia: The Connected Everywhere Country

10-11 September 2018
University of Technology Sydney
Communications Alliance Members will receive a 10% discount. Login to the Members Area for your promotional code.
For more information and to book tickets visit: http://www.iotimpact.com.au

---