Issue No 18: 30 July 2018
---
Events

Follow Us on Twitter here Like us on Facebook here
---
ACOMMS 2018 - Shortlist Announced! Book your Seats!

Visit the 2017 ACOMMS photo gallery here and highlights video here. And see the 2017 winners here.

---
Reports Show Recent Improvements in Telco Customer Experience
Complaints to TIO as a proportion of services in operation decreased by nearly 20% in the most recent quarter
Industry has proposed expanding the quarterly report in the revised Telecommunications Consumer Protections Code
Additionally, most recent Customer Satisfaction Survey shows increase in very satisfied customers
Complaints to the Telecommunications Industry Ombudsman (TIO) as a proportion of services in operation (SIO) for participating service providers have improved by almost 20 per cent in the most recent quarter, April – June 2018.
The Complaints in Context index results show a fall from 9.3 complaints per 10,000 services in operation in the previous quarter to 7.5 in the April-June period.
This is a reduction of 19.4 per cent and the best result achieved since October – December 2016 – see attached graph.
Communications Alliance CEO, John Stanton, said "The past year and a half has been challenging for the Industry, leading to difficult moments for some customers, but this result – along with improved customer satisfaction results detailed below - shows that the commitment Industry has made to improving customer experience is beginning to make an impact.
"Every single participant in the Complaints in Context report achieved a decrease in their ratio of new complaints to services in operation, and I congratulate each of them on their successful efforts.
"Significantly, these results were achieved before the slew of new rules being imposed by the ACMA came into effect. The results are far more current than research released by ACCAN at the weekend, which related to customer experiences dating back as far as February 2017.
"The Complaints in Context report is a valuable and timely gauge of customer experience. It provides clear and comparable information to the public, provided by an independent source."
Under Industry proposed changes to the Telecommunications Consumer Protections Code the participation in the index will be expanded to include, at a minimum, the top 10 providers, measured by volumes of complaints received by the TIO.
Complaints in Context is a quarterly report published by Communications Alliance with complaints data provided by the Telecommunications Industry Ombudsman. The full report for April to June 2018 can be found on the Communications Alliance website.
Communications Alliance today also released some positive results of the latest Telecommunications Customer Satisfaction Survey. The survey, completed in June, shows an increase in customers who were very satisfied with their customer service, alongside a significant decrease in customers who made a complaint to their provider during the past 6 months.
The quarterly national survey, carried out for Communications Alliance by Roy Morgan Research, also shows improvements in in key satisfaction metrics, including the information provided at point of sale and ease of understanding bills.
"This survey reflects work providers have been undertaking to improve customer experience over the past year - prior to new ACMA rules coming into force - and we are pleased to see the effectiveness of industry-led improvements," said Communications Alliance CEO John Stanton.
Satisfaction with complaint handling dipped slightly, to 56% of respondents being satisfied or neutral, compared to 58% in the previous survey. However, satisfaction with overall customer service improved, with 79% of respondents satisfied or neutral, compared to 76% in the previous survey.
Satisfaction with the ease of understanding bills and with the quality of information received at point-of-sale, both registered improvements.
"We were also pleased to note the lowest percentage of customers to receive unexpectedly high bills since this survey began in 2013. This indicates that providers have made improvements across a variety of aspects of customer service."
"Customer service is extremely important in the telco sphere, as in all industries. Recent strengthening of the Telecommunications Consumer Protections (TCP) Code – now in circulation for public comment – will further improve the situation for telecommunications consumers, and Industry will continue working to improve the customer experience."
The Complaints in Context report can be found here.
The complete results of the Roy Morgan Telecommunications Customer Satisfaction Survey can be found here.
---
Industry Submission to the Reviews of the eSafety Legislation and the Online Content Scheme
Communications Alliance and the Australian Mobile Telecommunications Association (AMTA) have made a joint submission to the Department of Communications and the Arts discussion paper on the Reviews of the Enhancing Online Safety Act 2015 and the Online Content Scheme.

In their submission, the Associations commend the Office of the eSafety Commissioner on the good work the Office has undertaken in the past years and recommend that the role and functions of the Office remain within their current remit.

The submission welcomes the reviews and argues to:

Revise Schedules 5 and 7 of the Broadcasting Services Act 1992 (BSA) and move the revised content into the Enhancing Online Safety Act 2015 (Online Safety Act);
Make the revised underpinning legislation principles-based and technology and platform-neutral;
Revise the three industry codes under the Online Content Scheme and develop a single technology and platform-neutral industry code enforceable by the eSafety Commissioner;
Maintain a co-regulatory regime to allow adequate flexibility to move with technological developments and changing community expectations;
Ensure that classification can occur speedily, correctly and consistently; and
Develop a broader educational framework and campaign to enshrine desired societal values in an online world.
---
Industry Submission to the Online Content Service Provider Rules Second Round
Communications Alliance (CA) has made a submission on the Australian Communications and Media Authority (ACMA) revised draft Online Content Service Provider Rules.

In the submission CA appreciates the ACMA's consideration of comments made in the April submission on the draft rules but notes a few areas still of concern.

The submission notes that:

60 days for compliance with the new rules provides a reasonable time for providers to comply, especially given there are areas of inconsistency between the draft rules and the current ASTRA Codes;
guidance is required to be given to industry where the restriction on gambling advertising applies to an online service provided "in conjunction" with a live sporting event. There is a still a lack of clarity around what 'in conjunction' means to an online content service provider;
there is still a need for alignment of respo0nsible gambling messaging with State and Territory requirements; and
there remain concerns and a need for clarification around what record keeping rules would apply to exempt online simulcast services e.g. how to pinpoint the exact time an audio or audio visual record appeared on a digital platform.
---
Industry Welcomes New NBN Service Migration Rules

Communications Alliance has welcomed the NBN Service Migration Determination published by the Australian Communications and Media Authority (ACMA). The Determination is the last of a suite of five regulatory instruments designed to further improve the migration experience of consumers moving onto the National Broadband Network (NBN).
"Industry has worked closely with the ACMA on the development of the new Determination and the Service Continuity Standard. We are pleased that the ACMA took on board a range of industry's suggestions to enhance the consumer safeguards afforded by the instruments and making them more workable," Communications Alliance CEO, John Stanton, said today.
The new NBN Service Migration Determination in part forms a complement to the previously published Service Continuity Standard. The Determination provides rules for service providers to offer interim services or alternative arrangements where fibre-to-the-node (FTTN) or fibre-to-the-curb (FTTC) services have experienced initial connection issues.
The new instrument also sees providers of NBN services to perform certain line capability tests after a service has been moved to the NBN.
"While we are pleased with overall instrument, challenges remain in terms of the short implementation timeframes. Smaller providers, who may not be readily able to provide mobile interim services, are also likely to face challenges to comply with aspects of the new instruments,
"Nonetheless, we believe that collaboration with the regulator was effective and will contribute to an improved consumer experience for consumers migrating to the NBN," Mr Stanton concluded.

---
Statement on Communications Compliance Appointments

Telecommunications industry body, Communications Alliance, has welcomed the appointment of David Epstein as the Chair of independent industry monitoring and compliance body, Communications Compliance.
Communications Alliance CEO, John Stanton, also welcomed the appointment of Victoria Rubensohn AM as Deputy Chair.
"Communications Compliance performs a valuable self-regulatory role for the telco sector, monitoring the compliance performance of service providers against consumer protection code provisions and assisting companies to improve their performance,
"David Epstein has extensive industry and consumer experience, both as a senior executive with leading service providers and as a Director of the industry ombudsman,
"David is well placed to steer the important work of Communications Compliance as it delivers ongoing benefit to Australian telecommunications consumers,
"We also welcome Victoria's appointment. Victoria has served Communications Compliance well during her tenure as a Director. Her long experience in consumer advocacy and regulatory matters equip her well for this new role,
"We look forward to the continuing opportunity to cooperate constructively with Communications Compliance."

---
Some Positives in Latest ACCAN Research

Communications Alliance noted ACCAN's release of a customer survey from February and March of this year.
"We are disappointed that ACCAN has chosen to selectively present the results of this research," said Communications Alliance CEO, John Stanton
"For example, the survey shows that only 18% of customers are negative about their experience with their provider – meaning that the vast majority are either positive or neutral,
"ACCAN's media release also neglects to mention that 58% of customers were able to have their issues resolved as a result of their first contact with their service provider – and that most consumers said the service they received from their telco provider was in line with their expectations."
"We have sought further information from ACCAN as to how the survey respondents were sourced and in regard to some of the calculation methods used in the research."
"Customer service is extremely important in the telco sphere, as in all industries. Recent strengthening of the Telecommunications Consumer Protections (TCP) Code – now in circulation for public comment – will further improve the situation for telecommunications consumers.
"We have seen more recent improvements in complaint volumes to the industry ombudsman and in customer satisfaction research that will be published soon," Mr Stanton said.

---
New Members
Communications Alliance is pleased to welcome the following new members;
Blulen Pty Ltd


Blulen provides access to a library of compliance guides and other relevant documents related to Mobile telecoms, Customer Equipment, Standards and Regulations.


Vonex Telecom


Vonex is an Australian telecommunications company providing innovative VoIP solutions to change the way you connect.

In 2006 Angus Parker was working on a breakthrough innovation in IT. After revolutionising the allied health field, Angus turned his attention to VoIP and cloud technology. Meanwhile Brydie McKee was a successful leader, growing and developing several banking, broking and finance businesses. When these two co-founders met, Vonex Ltd was born and opened for business in 2009. They shared the vision of connecting and knew they would make a global impact.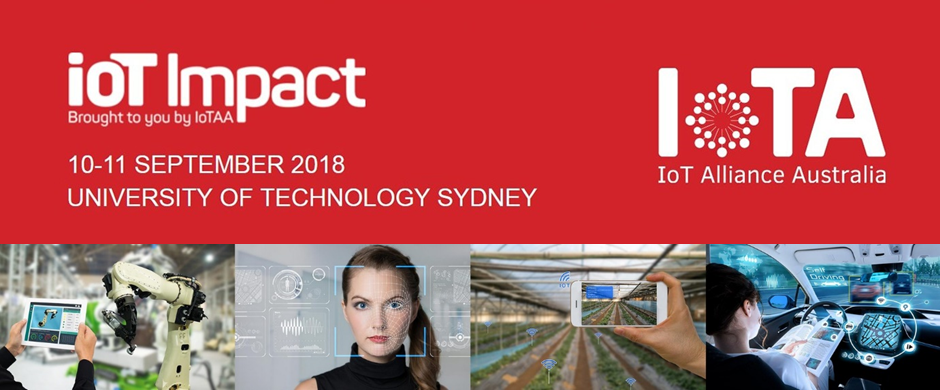 By 2020 the number of IoT connected devices globally is expected to be 30 billion, and this is forecast to grow to 100 billion by 2025. By 2025 the IoT market could be generating revenue close to USD 10 trillion.

IoT Impact is a two-day learning campus for Australia business executives and IOT practitioners to understand and plan for the impact of the Internet of Things in Australia.

Gerhard Loots, head of IoT and M2M Telstra will deliver a keynote address on 5G Australia: The Connected Everywhere Country

10-11 September 2018
University of Technology Sydney
Communications Alliance Members will receive a 10% discount. Login to the Members Area for your promotional code.
For more information and to book tickets visit: http://www.iotimpact.com.au

---