2017 Key Dates

Award Nominations Open: Wednesday 8 February
Early Bird Dinner Registrations Open: Monday 6 February
Award Nominations Close: Friday 21 April
Early Bird Dinner Registrations Close: Friday 19 May
Shortlisted Finalists Announced: Wednesday 14 June
ACOMM Awards Dinner & Winners Announced: Wednesday 19 July
Visit the 2016 ACOMMS Awards Dinner photo gallery here and highlights video here.
---
Submission on the Development of an International Cyber Engagement Strategy
Communications Alliance has made a submission in response to the Department of Foreign Affairs and Trade request for comments regarding the development of Australia's inaugural International Cyber Engagement Strategy.
In its submission Communications Alliance noted that:

A cyber engagement strategy is (or ought to be) almost inevitably international in nature given the cross-border nature of data and increasing globalization;
Individual elements of a cyber engagement strategy, including those pertaining to cyber security, ought to flow out of an international strategy that takes into account and attempts to align with the approaches taken by Australia's key trading partners where feasible;
A cyber engagement strategy is not equivalent to a cyber security strategy. A cyber engagement strategy encompasses the best possible use of and the stimulation of continuous innovation in the use of such systems with the aim of maximising economic and social benefit;
The Australian cyber security landscape is characterised by a wide diversity of Government departments and agencies with partly overlapping and intersecting interest in or portfolio responsibilities relating to cyber security. This complexity may impede the development of an effective international cyber engagement strategy;
Any cyber framework ought to centre around the creation of a cyber-literate nation;
The creation of inter-jurisdictional frameworks, standards and improved international cooperation, including the enforcement of any frameworks, will be key to the maximisation of the economic and social benefits and the minimisation of security risks that the cyber space brings with it; and
Given the proliferation of the IoT, device security and the concept of 'security by design' will need to be significantly improved.
---
CeBIT 2017
When: 23 – 25 May 2017
Where: International Convention Centre Sydney, Darling Harbour, Sydney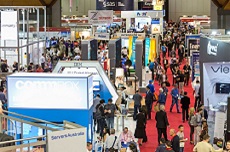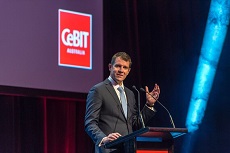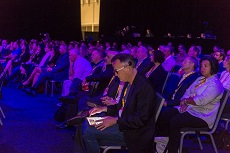 CeBIT Australia is Australasia's largest business technology event, and in 2017 it will be taking place in the brand new International Convention Centre in Darling Harbour Sydney.
This year's program features conferences covering the latest in Big Data and Analytics, Cybersecurity, Cloud Technology, FinTech, Enterprise Mobility, Digital Health and eGovernment.
Receive $100 off our 3 Day Conference Pass or a 1 Day Conference Pass with the promo code CA17.
View the program here or register here
---