2017 Key Dates

Award Nominations Open: Wednesday 8 February
Early Bird Dinner Registrations Open: Monday 6 February
Award Nominations Close: Friday 21 April
Early Bird Dinner Registrations Close: Friday 19 May
Shortlisted Finalists Announced: Wednesday 14 June
ACOMM Awards Dinner & Winners Announced: Wednesday 19 July
Visit the 2016 ACOMMS Awards Dinner photo gallery here and highlights video here.
---
Two new Industry Codes to assist service providers connect and transfer customer phone services with minimal delays
Telecommunications service providers will gain access to improved and more efficient measures to connect a customer's broadband or telephone service in situations where a previous occupant has not cancelled their existing service

The improvements are part of the revised Communications Alliance Connect Outstanding Code, which has been registered by the industry regulator, the Australian Communications and Media Authority (ACMA).

The new Code, which replaces an earlier 2005 version, makes it easier to provide rapid connection for new occupants of a home or business address who find that the previous service has not been cancelled.

"There are few things more frustrating than moving into a new home or business and finding trouble getting connected due to the carelessness of others," said Communications Alliance CEO, John Stanton.

"This revised Code is a welcome piece of progress that will help avoid future inconvenience for thousands of Australian individuals and businesses."

The ACMA has also registered a newly developed Industry Code - the NBN Access Transfer Code, which gives industry clear responsibilities to ensure customers have a choice of service providers and the ability to move between them transparently on the National Broadband Network.

The new Code gives customers freedom of choice over which service provider they wish to choose to provide their service. It is pro-competitive, because all participants to the Code are required to comply with and follow the same processes.

Of special note to industry is the requirement in both Codes for the provision of service provider contact details to be logged on a secure contact matrix maintained by Communications Alliance. The use of the matrices will assist industry in resolving any customer authorisation queries or fault issues in a timely manner.

Both Codes were developed by Communications Alliance and its members. Copies of the Codes may be found here.

Mr Stanton acknowledged the time and constructive effort given by all members of the working committees that undertook the code development and revision.


---
CeBIT 2017
When: 23 – 25 May 2017
Where: International Convention Centre Sydney, Darling Harbour, Sydney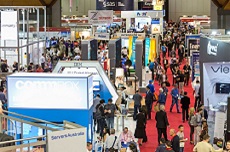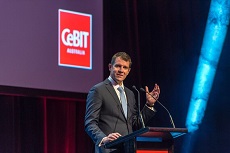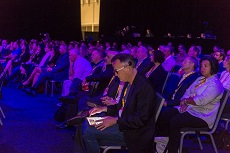 CeBIT Australia is Australasia's largest business technology event, and in 2017 it will be taking place in the brand new International Convention Centre in Darling Harbour Sydney.
This year's program features conferences covering the latest in Big Data and Analytics, Cybersecurity, Cloud Technology, FinTech, Enterprise Mobility, Digital Health and eGovernment.
Receive $100 off our 3 Day Conference Pass or a 1 Day Conference Pass with the promo code CA17.
View the program here or register here
---