2017 Key Dates

Award Nominations Open: Wednesday 8 February
Early Bird Dinner Registrations Open: Monday 6 February
Award Nominations Close: Friday 21 April
Early Bird Dinner Registrations Close: Friday 19 May
Shortlisted Finalists Announced: Wednesday 14 June
ACOMM Awards Dinner & Winners Announced: Wednesday 19 July
Visit the 2016 ACOMMS Awards Dinner photo gallery here and highlights video here.
---
Comms Essentials – Privacy Legislation
Thursday 23 March 2017
Background:
This Communications Alliance Comms Essentials seminar will focus on the recent changes (proposed and effective) to privacy legislation and what the changes mean for telecommunications providers. It will also provide a brief update on developments around the Data Retention Regime and the access to retained data in civil proceedings.
On 23 February 2017, the Privacy Amendment (Notifiable Data Breaches) Bill received Royal Assent with the new provisions becoming effective on 23 February 2018. The new law constitutes a significant change for providers as it requires them to give notice to the Australian Information Commissioner and affected individuals of an eligible data breach. The seminar will examine the new law and consider some of the 'tricky issues' such as the requirement to investigate suspected breaches or the threshold for causing 'serious harm', including emotional harm. The new requirements are especially important against the background of the Data Retention Regime which becomes fully effective on 13 April this year.
In addition to the Notifiable Data Breaches Bill, the seminar will provide insights into the Privacy Amendment (Re identification Offence) Bill 2016 which is now before the Senate. This Bill is set to amend the Privacy Act to prohibit conduct (and make it a punishable criminal or civil offence) related to the re-identification of de-identified personal information published or released by Commonwealth entities.
Who should attend:
Communications Alliance members and other stakeholders
Program:
"Data Retention Update"
Speaker: Christiane Gillespie-Jones, Director Program Management, Communications Alliance
"Notifiable Breaches Bill and Re-Identification Offence Bill – Legal Overview"
Speaker: Patrick Fair, Partner, Baker & McKenzie
"Data Breaches – Investigation, Remediation, Notification – Real Life Considerations"
Speaker: Jason Holandsjo, Chief Privacy Officer & Chief Compliance Officer, Telstra
"Notifiable Breaches – An OAIC Perspective"
Speaker: Timothy Pilgrim PSM, Australian Information Commissioner and Australian Privacy Commissioner

Q&A
Facilitator: John Stanton, CEO, Communications Alliance
When: Thursday, 23rd March 2017, 9:30am to 12:00pm
Where: Sydney - Baker & McKenzie, Level 27, AMP Centre, 50 Bridge Street, Sydney
Melbourne - Baker & McKenzie, Level 19, 181 William Street, Melbourne is a video link to Sydney
Register: Here
---
CeBIT 2017
When: 23 – 25 May 2017
Where: International Convention Centre Sydney, Darling Harbour, Sydney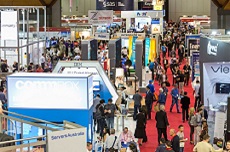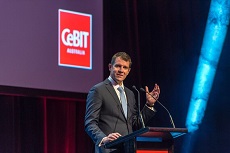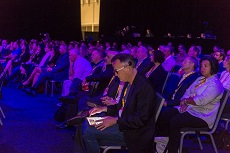 CeBIT Australia is Australasia's largest business technology event, and in 2017 it will be taking place in the brand new International Convention Centre in Darling Harbour Sydney.
This year's program features conferences covering the latest in Big Data and Analytics, Cybersecurity, Cloud Technology, FinTech, Enterprise Mobility, Digital Health and eGovernment.
Receive $100 off our 3 Day Conference Pass or a 1 Day Conference Pass with the promo code CA17.
View the program here or register here
---