---
ACOMMS 2017 Launched
Nominations have opened for the Australian communications industry's premier awards, the ACOMMS, with 12 categories celebrating performance excellence in innovation, customer service, marketing, and product solutions across the breadth of the telecommunications sector.
The ACOMMS will be announced and presented at the 11th Annual ACOMMS Dinner to be held on 19th July 2017 at the Hyatt Regency, Sydney. The Minister for Communications, The Hon Mitch Fifield, has been invited to deliver the keynote address at the dinner and comedic superstar Kitty Flanagan will be the awards Master of Ceremonies.
Visit the 2016 ACOMMS Awards Dinner photo gallery here and highlights video here.
2017 Key Dates
Award Nominations Open: Wednesday, 8 February
Early Bird Dinner Registrations Open: Monday, 6 February
Award Nominations Close: Friday, 21 April
Early Bird Dinner Registrations Close: Friday, 19 May
Shortlisted Finalists Announced: Wednesday, 14 June
ACOMM Awards Dinner & Winners Announced: Wednesday, 19 July
www.acomms.com.au
---
Network Protection Legislation May Lead to Greater Cyber Risk
Proposed new Federal legislation intended to help protect Australian communications networks and businesses from cyber attack and sabotage might actually make them more exposed to such threats, a broad coalition of industry representatives has warned.
In a submission to the Parliamentary Joint Committee on Intelligence and Security (PJCIS) published today, the group pointed to serious problems in the Telecommunication Sector Security Reform (TSSR) legislation, recently introduced to Federal Parliament.
These included vague drafting, regulatory overreach, the ongoing risk that telecoms service providers could be forced by Government to dismantle or retro-fit existing communications networks and the risk to hamper innovation and to place Australian businesses at a competitive disadvantage.
The coalition of industry associations includes the Australian Industry Group (Ai Group), the Australian Information Industry Association (AIIA), the Australian Mobile Telecommunications Association (AMTA) and Communications Alliance, which collectively represent the bulk of Australia's $100 billion ICT industry, including telecommunications carriers, carriage service providers, vendors and intermediaries.
The Associations did commend the Government for making a number of useful amendments to earlier drafts of the legislation, after receiving advice from Industry.
They also acknowledged that Australia's critical infrastructure, including telecommunications services and networks, remains at risk from espionage, sabotage and foreign interference, and pointed out that industry players are commercially motivated to invest in hardening and protecting their networks.The Associations warned, however, that the onerous, one-way nature of the notification requirements will act to hamper the responsiveness of service providers to cyber threats. They called on Government to consider more collaborative, effective approaches, as are being adopted or contemplated in other countries including the US, UK and Canada.
The proposed TSSR regime "may in fact divert scarce resources away from investing directly in addressing cyber security threats, to compliance overhead arising from the regime. It may reduce the ability for the ICT industry and its clients to proactively monitor and quickly respond to threats and breaches," the submission states.
While the proposed legislation establishes a set of obligations for Industry, the Associations pointed to the absence in the legislation of an equivalent requirement for Government to brief Industry on emerging threats.
A further potential impractical provision, they said, is a requirement to attempt to protect networks that are 'used' by a service provider, even when these networks are not owned or controlled by that provider, and might not be even located in Australia or subject to Australia law.
The Associations anticipate appearing before the PJCIS on these issues when public hearings are held.
The full text of the submission can be found here.
---
Joint CA/AMTA submission on the ACMA Five Year Spectrum Outlook looks at mobile spectrum
Communications Alliance and the Australian Mobile Telecommunications Association have provided a joint response to the Australian Communications and Media Authority's Five-year spectrum outlook 2016–20: The ACMA's spectrum management work program (the FYSO).
This joint submission focuses on the interests of the mobile and fixed wireless sectors with the advent of the next generation of mobile communications networks. Industry is now preparing for 5G and technological trials are underway. The availability of spectrum for 5G is important for investment in network infrastructure for these new services which will in turn provide social and economic benefits for the Australian society.
The submission follows on from the release last week of a separate submission by the Communications Alliance Satellite Service Working Group on the FYSO which discussed a number of issues that are of interest to the satellite industry.
The joint submission is available from the Communications Alliance submissions page.
---

Joint CA/AMTA submission on the DoCA/AGD consultation re Access to Data in Civil Proceedings
In a joint submission Communications Alliance and AMTA have provided feedback to the Minister for Communications and the Arts (Department) and the Attorney-General's review of access to retained telecommunications data by parties in civil proceedings.
While the submission did not seek to address the question of civil justice and whether or not access to metadata ought to be expanded, it noted a number of issues that ought to be considered when reviewing such access, for example:
Already today, CSPs are placed in a position where they are required to carefully distinguish whether or not they are allowed and/or required to make data available, depending on when the data was retained, for what purpose and which agency is requesting it. Consequently, many CSPs tend to prefer an 'all or nothing' approach with clear regulations as to which agencies and courts will be able to request data and whether these data comprise all data retained by CSPs, including detailed metadata.
CSPs must not be held liable in relation to any data released or withheld in relation to civil proceedings.
CSPs must be reimbursed for any costs that they incur to satisfy requests for data including costs for additional staff required to handle an increased volume or higher complexity of requests and/or capital expenditure required to update or develop databases and interrogation tools etc.
Any reimbursement of costs ought to be upfront and independent of the timing of the financial settlement of the case.
Requests for data in civil proceedings ought to be submitted to CSPs with sufficient lead time, e.g. four weeks, and the understanding that attention to national security and criminal matters have a higher priority.
The submission reiterated concerns previously raised with the Department/Attorney-General regarding the current rules around agencies who have access to metadata pursuant to s280 of the Telecommunications Act 1997 and the recovery of costs associated with access requests.
---
CeBIT 2017
When: 23 – 25 May 2017
Where: International Convention Centre Sydney, Darling Harbour, Sydney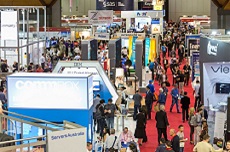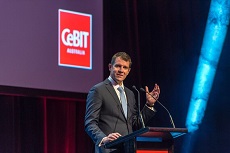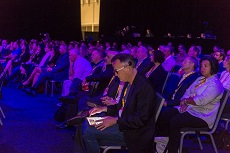 CeBIT Australia is Australasia's largest business technology event, and in 2017 it will be taking place in the brand new International Convention Centre in Darling Harbour Sydney.
This year's program features conferences covering the latest in Big Data and Analytics, Cybersecurity, Cloud Technology, FinTech, Enterprise Mobility, Digital Health and eGovernment.
Receive $100 off our 3 Day Conference Pass or a 1 Day Conference Pass with the promo code CA17.
View the program here or register here
---