ACOMMS 2017 Key Dates

Early Bird Dinner Registrations Close: Friday 19 May
Shortlisted Finalists Announced: Wednesday 14 June
ACOMM Awards Dinner & Winners Announced: Wednesday 19 July
Visit the 2016 ACOMMS Awards Dinner photo gallery here and highlights video here.
---
National Consumer Fraud Week 15-19 May 2017
An Australasian Consumer Fraud Taskforce initiative
Visit the Scamwatch website www.scamwatch.gov.au/fraudweek2017 for more information about social media scams, how to protect yourself and what to do if you've been scammed. You can also keep up to date by following the Scamwatch Twitter @Scamwatch_gov.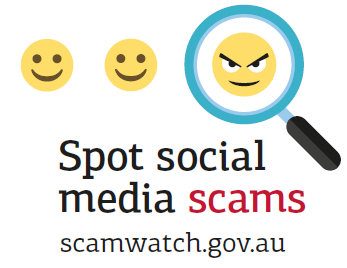 Can you spot a scam on social media?
In 2016 Scamwatch received more reports than ever of scammers approaching their victims through social networking sites. Victims reported losing over $9.5 million to social media scams last year – almost three times more than in 2015. During this Fraud Week, the Australasian Consumer Fraud Taskforce wants to help social media users learn how to spot a scam.

There are many tactics scammers use to trick their victims through social media. Social media profiles often display a lot of personal information which gives scammers the flexibility to shape their methods and communications to match your interests.

This is why social media is becoming a common first point of contact for dating and romance scammers. According to Scamwatch reports, dating and romance scams which occurred through social media cost Australians over $7.5 million in 2016, more than any year previously.

Scammers also draw on the advertising potential in social media to target victims. Last year, fake trader scams were the second most common type of scam occurring through social media according to Scamwatch reports. Scammers set up temporary business profiles advertising very cheap products and linking through to their fake shopping website.

It can be hard to tell the difference between genuine profiles or ads on social media and the fake profiles or fake traders you may encounter. So here are some tips for staying safe and spotting social media scams:

Don't accept invitations on social media from people you don't know.
Don't send money to someone you've never met in person.
Check reviews before buying online. Try to find how reputable a seller is by searching for reviews.
People may be able to see more about you than you realise on social media. Learn how to use your privacy and security settings to ensure you stay safe.
Fraud Week is an annual initiative of the Australasian Consumer Fraud Taskforce (ACFT), a group of government regulatory agencies and departments in Australia and New Zealand that work alongside private sector, community and non-government partners to prevent fraud.

---
Pacific Telecommunications Council (PTC) is Now Accepting Applications

Application deadline is 2 September 2017 by 2:00 PM EAST

PTC's Young Scholar Program (YSP) is designed to recognize, encourage, and support up-and-coming scholars in the field of information and communication technologies. Selected participants will be invited to present their research at PTC's 40th anniversary conference.

Applications are now being accepted for PTC's 2018 YSP. PTC's YSP offers promising young scholars the opportunity to:

Present their research in a high-visibility academic and industry forum
Engage in research discussions with esteemed academic faculty
Participate in PTC'18 activities
Gain exposure to current industry issues and trends
Meet PTC'18 attendees to share ideas, gain new insights, and identify practical research applications
Network with industry professionals, members of international organizations and NGOs, government officials, and academics from more than 75 countries
To learn more about the YSP program, please email
youngscholars@ptc.org
.or click
here
.
---
CeBIT 2017
When: 23 – 25 May 2017
Where: International Convention Centre Sydney, Darling Harbour, Sydney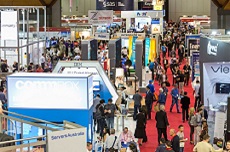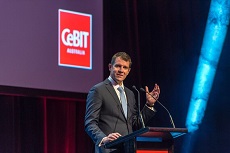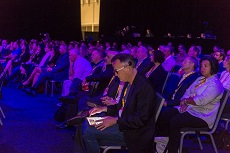 CeBIT Australia is Australasia's largest business technology event, and in 2017 it will be taking place in the brand new International Convention Centre in Darling Harbour Sydney.
This year's program features conferences covering the latest in Big Data and Analytics, Cybersecurity, Cloud Technology, FinTech, Enterprise Mobility, Digital Health and eGovernment.
Receive $100 off our 3 Day Conference Pass or a 1 Day Conference Pass with the promo code CA17.