---
2016 ACOMMS FINALISTS ANNOUNCED
Communications Alliance and Communications Day are proud to announce the finalists in the communications industry's premier awards for excellence, the ACOMMS, which recognise exemplary achievement across 11 categories of endeavour.
The ACOMMS will be presented at a gala industry event in Sydney on 20 July 2016.
The short-listed nominees are indicative of the industry's transformation from the provision of traditional fixed communications to available-anywhere, advanced services and applications.
Communications Alliance CEO John Stanton said: "the activities underlying the nominations bear testimony to the strength of innovation that is driving the Australian communications industry".
He welcomed the inclusion of a new award category - IoT Innovator – which will recognise company's offering innovative IoT solutions or products to end users.
He was also delighted that this year, an unprecedented number of submissions in the Community Contribution Category were received.
"It is heartening to see that our industry is invested to go above and beyond to help the community. In recognition of this, the Community Contribution award will go to two worthy nominations."
"There are great stories behind the commitment to excellence on display from all finalists. I congratulate and wish them well for the ACOMMS Awards night."

The 2016 ACOMM Awards finalists are:

Innovation (large)

Ericsson / Telstra / Ciena - Low-latency long-distance un-regenerated terrestrial fibre optic link.
Telstra Corporation - Telstra Air – Australian Network
Vodafone Hutchison Australia, and the Vodafone Foundation - DreamLab
Vendor Innovation (Large)
Cisco Systems Australia - COSN Platform Deployment at Optus
Nokia - nbn Fixed Networks Innovation
Optus Mobile - Cash by Optus Wearables
Vendor Innovation (Emerging)
ECConnect - EAP and EAP Promotions Engine
NEXTDC - AXONVX
Symbio Networks - TollShield
Commitment to Customer Service

Macquarie Telecom - Macquarie Telecom publishes real time NPS
Southern Phone Company - Industry leading customer service for mobile customers
Vodafone Hutchison Australia - Customer service transformation
Services to Industry - Professional Services
Cisco Systems - Student Summit – at Cisco Live Melbourne 2016
Creator Tech - Australian IoT Industry Collaboration
Telstra Corporation - muru-D
Best Mobile Solution
Fonality - Fonality HUD Mobile (HUDm)
Optus Mobile - Cash by Optus Wearables
IoT Innovator
Cisco Systems Australia - Cisco Asset Management for Sites
NetComm Wireless - Smart Home Gateway
Telstra Corporation - Telstra Internet of Things Challenge
Community Contribution
Conexu Foundation - Braille CapTel
Southern Phone Company - Southern Phone Grants Scheme
Telco Together Foundation collaboration - PSMS Donations Pilot Project
Telstra Corporation - Telstra Safe Connections
Vodafone Hutchison Australia and Vodafone Foundation - DreamLab
Satellite Provider of the Year
Optus Satellite - Optus Satellite Upgrade of HPA's at our Satellite Facility
SpeedCast - Establishment of Teleport facilities in Australia
Best Marketing Initiative
Communications Ambassador
The ACOMM Awards are jointly presented by Communications Alliance and Communications Day and recognise excellence among communications industry participants including individuals, service providers, content providers, carriers, technology partners, consultants and third party suppliers. Vodafone is the 2016 title sponsor of the ACOMMS, with Optus, Cisco, Mirait Technologies, amaysim, Bird & Bird, Foxtel and KPMG also sponsoring the event.

The ACOMMS will be announced and presented at the 10th Annual ACOMMS Dinner o be held on 20th July 2016 at the newly completed Four Points Sheraton, Sydney and Minister for Communications, The Hon Mitch Fifield, will deliver the keynote address at the dinner. The ever popular Julia Zemiro will be back to be the MC for the evening.

Registrations for this year's event can be made at: http://www.acomms.com.au/register.php


---
IoTAA's Mike Briers Recognised in Queen's Birthday Honours List
Dr Mike Briers – a key figure in the Internet of Things Alliance Australia (IoTAA), was made an Officer (AO) of the General Division of the Order of Australia in the Queen's Birthday Honours List.
Sydney-based Mike received the award for: "Distinguished service to the finance and digital technology sectors, particularly in the area of data intensive research and analysis, to higher education, and to Judo."
Mike is a member of the IoTAA Executive Council and has been a driving force in the evolution of the Alliance, originally created as an IoT Think Tank by Communications Alliance in 2015.
He is the co-founder and Chief Executive Officer of the Knowledge Economy Institute, former CEO of the Securities Industry Research Centre of Asia-Pacific (SIRCA) and Director at RoZetta Technology.
Communications Alliance congratulates Mike on this well-deserved recognition.

---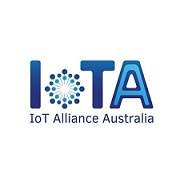 IoTAA Special Event
A Global Perspective on the Evolution of the Internet of Things
The Internet of Things Alliance Australia (IoTAA) invites you to a special event with Dr Alex Bazin – Vice President, Head of Internet of Things (IoT), within Fujitsu's Global Delivery organisation.
London-based Alex will share a global perspective on the evolution of the IoT, how a range of industries are using these technologies to drive business outcomes, examine the enablers and barriers for IoT adoption and the key success factors for companies and nations to derive its full potential.
A light lunch/networking opportunity will follow the presentation.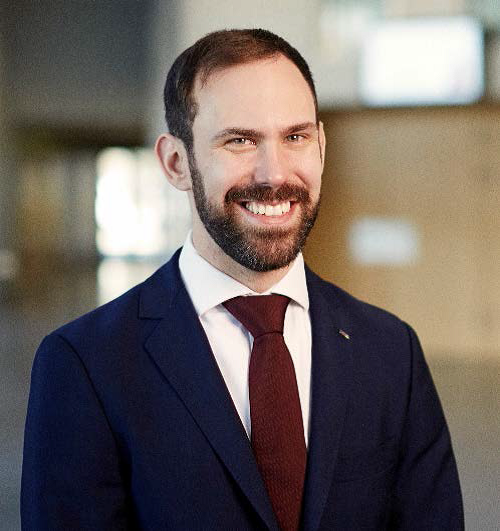 Dr Alex Bazin leads a global team of technology and market specialists who are responsible for the globalization of Fujitsu IoT portfolio.

Alex and his team own and manage a set of standardized IoT offerings based on Fujitsu's products and services that address the needs of Fujitsu's global customers. His team also acts as a global 'Centre of Excellence' providing sales and delivery support to Fujitsu regions for IoT projects.

He supports the strategic direction of Fujitsu's IoT investments, channeling the 'voice of the customer' to internal and partner research and development programs.

Alex is a frequent speaker and panelist at industry and customer events on the topics of new technologies and innovation.

Alex joined Fujitsu in 2007 and has worked across business development, consulting and delivery roles all with a focus on innovation and new technologies Prior to being appointed Head of Internet of Things in June 2015, he held senior technology leadership roles in Innovation, Cloud, Application Services, Biometrics and Identity Management. In these roles, he led the delivery of complex application solutions for a number of large public and private sector customers around the world.

Alex's background is in IT research and standardization, having held engineering roles at the UK's National Physical Laboratory, in academia and in industry. He also served as an expert to the International Standards Organization on various technical committees.

Alex received a Bachelor's Degree in Electronic Engineering and an Engineering Doctorate in Multibiometric Systems from the University of Southampton and is a Chartered Electrical Engineer. He has recently returned from working in Fujitsu's New York City offices, Alex currently lives in London, England with his wife and young son.

| | |
| --- | --- |
| When: | Wednesday, 20 July 2016, 11.00am – 1.00pm |
| Where: | UTS, Broadway Campus, Building 11, Level 00, Computer Lab 100 |
| Admission: | Free |
| Booking: | |
Proudly hosted by: