Events Calendar
---
ACOMM AWARDS 2019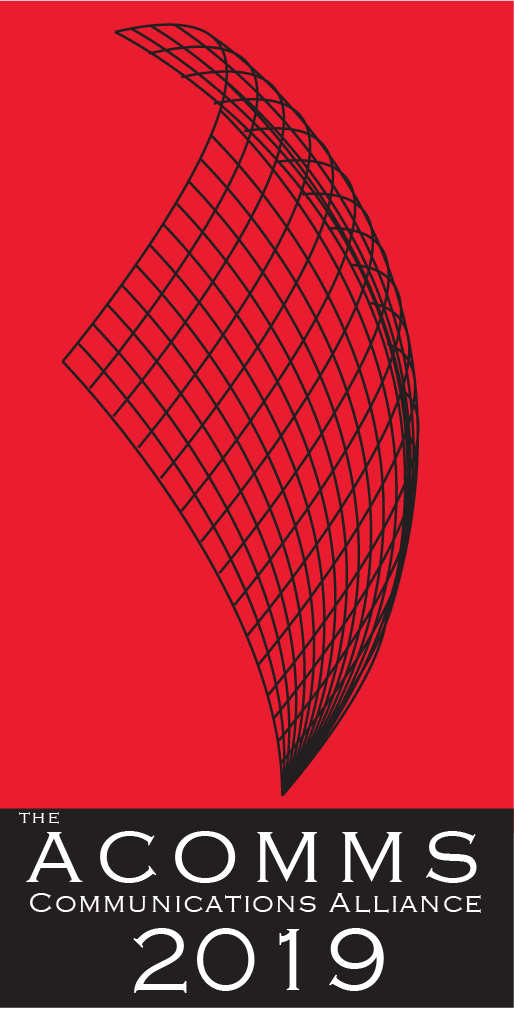 The ACOMMS – the telecommunications sector's annual Industry Awards – are the moment that our industry comes together to celebrate and recognise excellence. Now in their twelfth year, the nationally recognised and highly-coveted ACOMMS will be awarded in 2019 on the evening of 15 August 2019 at the stunning Hyatt Regency in Sydney.

Nominations for the 2019 ACOMM Awards are now open!
The telecommunications sector's annual Industry Awards – The ACOMMS - recognise excellence in the wider communications ecosystem, rewarding and profiling companies which have excelled within the industry around the nation, regardless of size, location, and whether service providers, vendors, or suppliers of professional services.
- Award Nominations Close: Friday 10 May 2019

Celebrate your achievements with your industry - nominate for the 2019 ACOMM Awards! There is no charge to nominate. Nominate here
Visit the 2018 ACOMMS photo gallery here and highlights video here. And see the 2018 winners here.
Sponsorship Opportunities for 2019
ACOMMS is a sell-out event with over 450 senior industry people attending. Sponsoring the ACOMMS provides a unique opportunity for brand positioning. As a sponsor, you will have your organisation highlighted in front of some of the most influential professionals and decision-makers in the Telco industry. Please contact Rebecca Nasato on +61 3 9663 3093 or email info@acomms.com.au to discuss sponsorship opportunities at the ACOMM Awards 2019.
ACOMMS 2018 Photo Galley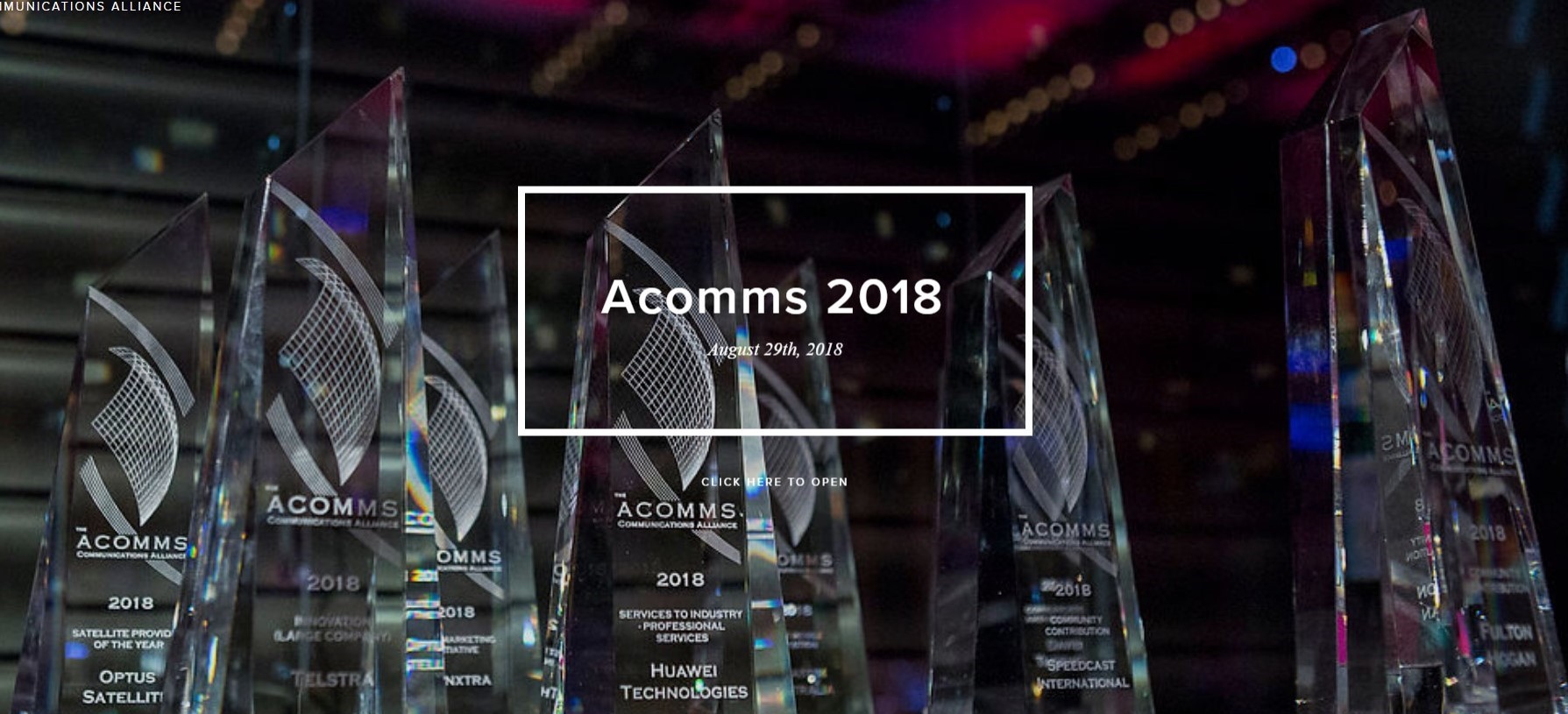 ---
Assistance and Access Act 2018 (Encryption Bill) Forum
Wednesday 06 February 2019 Sydney

Hosted by

Background:
On 6 December 2018, the Telecommunications and Other Legislation Amendments (Assistance and Access) Act 2018 was passed in both Houses of Parliament after Labor had withdrawn a number of suggested amendments in return for Government's promise to review the Act and consider the amendments in the New Year. The PJCIS is currently reviewing the legislation and is tasked to produce a report by 4 April 2019.
A collective of Industry Groups, including Communications Alliance, the Australian Industry Group(Ai Group), the Australian Information Industry Association (AIIA), the Australian Mobile Telecommunications Association, Digital Industry Group Inc (DIGI) and the Information Technology Professionals Association (ITPA) has recently made a submission to the PJCIS, recommending a raft of changes, drawing on the expertise of its members and recommending incorporation of the most useful aspects of the Labor amendments.
This Forum will provide an overview over the recommended changes to the legislation followed by observations from an expert panel, Q & A and discussion.
Event attendance:
Members of the organisations comprising the Alliance for a Safe and Secure Internet
News media representatives
Baker McKenzie clients
Selected other stakeholders

Program:

9.30am
Arrival & Coffee
10.00am
Welcome & Opening Remarks
- John Stanton, CEO, Communications Alliance
10.10am
Overview Joint Industry Submission to PJCIS Review
- Christiane Gillespie-Jones, Director Program Management, Communications Alliance
10.40am
Panel Discussion
- Dr Vanessa Teague, Assoc. Prof, University of Melbourne (Cryptography)
- Robert Hudson, President, Information Technology Professionals Association (IPTA)
- Patrick Fair, Partner, Baker McKenzie
- Ron Gauci, CEO, Australian Information Industry Association (AIIA)
- Dr Suelette Dreyfus, Executive Director, Blueprint for Free Speech

11.50am
Closing Remarks
- John Stanton, CEO, Communications Alliance